Last night, Fedora finally released its most anticipated version, Fedora 38, which offers amazing features such as support for a unified kernel, GNOME 44, a shorter shutdown timer, and many more.
Unfortunately, we have not written any dedicated articles on the features offered in Fedora 38 (which is out of the scope of this site), but you can check this well written blog or YouTube video.
In this article, you will learn how to upgrade from Fedora 37 to 38 from your terminal or desktop environment in a matter of seconds.
Tutorial Details
| | |
| --- | --- |
| Description | Upgrading from Fedora 37 to 38 using Terminal or DE |
| Difficulty Level | Moderate |
| Root or Sudo Privileges | Yes |
| Host System and Architecture | Fedora 37 |
| OS Compatibility | Fedora 37 |
| Prerequisites | dnf |
| Internet Required | Yes |
| Discussed Tools in this Article | – |
A Note for Readers
Now, before you impatiently launch your terminal and execute the following commands, I just want to notify you of a few things to avoid any system crashes or data loss.
Execute the following command only in Fedora 37 (stable).
If you are already using Fedora 38 beta, then simply execute the "sudo dnf update && sudo dnf upgrade" command.
If you are using the two step older version from Fedora 38, such as Fedora 35 or 36, then avoid using the step to directly upgrade in Fedora 38.
In this situation, you can go in order to upgrade your system, like if you are using Fedora 35, then first upgrade to 36, then 37, and then 38, or you can directly perform a fresh installation.
And also make sure to take backup of your system (or atleast for your files) before performing any system level task like upgrading.
Keeping all that in mind, let's move on to the required steps to upgrade Fedora 37 to Fedora 38 from your command-line or desktop environment.
Upgrading from Fedora 37 to 38 in Terminal (CLI)
1. First, open your terminal and upgrade your pending updates using the following command:
$ sudo dnf upgrade --refresh
The above command will upgrade all the packages to their latest version, including those essential for supporting Fedora 38.
2. Install the DNF upgrade plugin package that is required in the upgrade process.
$ sudo dnf install dnf-plugin-system-upgrade
3. Execute the following command to download all the required packages for Fedora 38.
$ sudo dnf system-upgrade download --releasever=38
Note that if you have installed a bunch of packages from the source code, then you need to ensure that they do not create any issues. For that, use the "--allowerasing" flag with the above command to allow the removal of conflicting packages to resolve dependencies.
4. Reboot your system after the above process is complete to properly reflect the changes.
5. After rebooting, execute the following command to start the upgrading process:
$ sudo dnf system-upgrade reboot
Note that the download size will be in GB and might take a good amount of time (it entirely depends upon your internet connection). So, you have to wait until the upgrade process is completely done (I recommend you not perform any task at the given time).
Once the installation process is done and your system is upgraded, you can check your current Fedora version by executing the following command:
$ cat /etc/os-release
Output: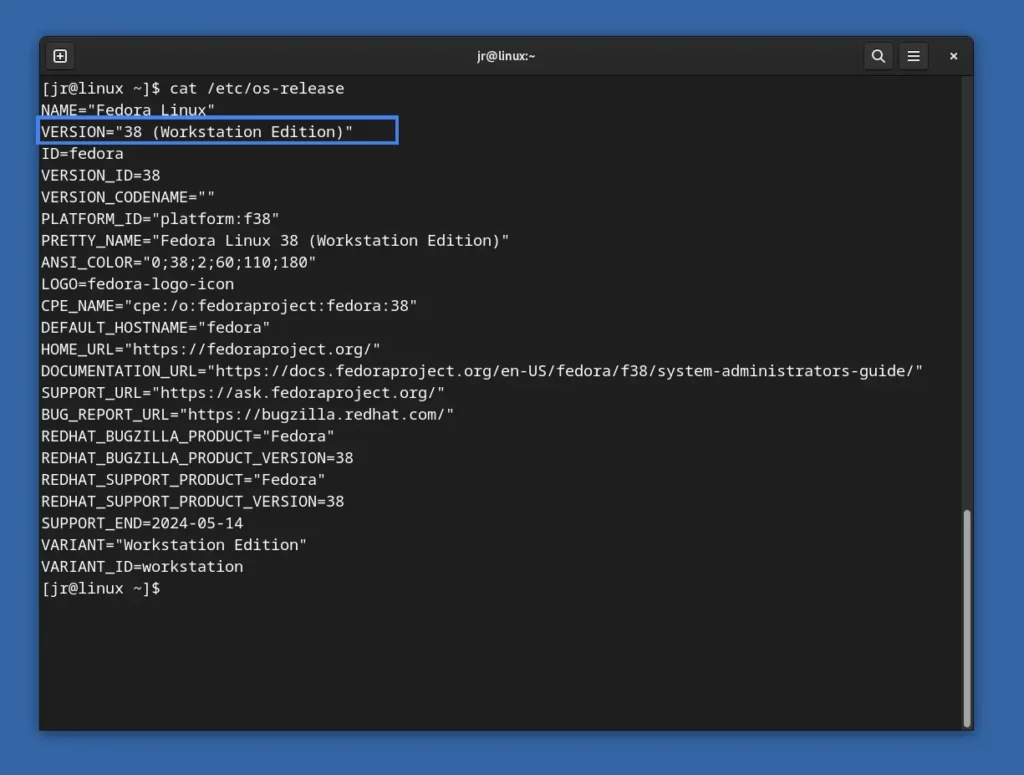 Upgrading from Fedora 37 to 38 via DE (GUI)
Of course, this article will be incomplete without showing you the update process in your desktop environment. So, for that, you can simply perform the following steps:
1. Open your "Settings" by searching for them or from your notification area.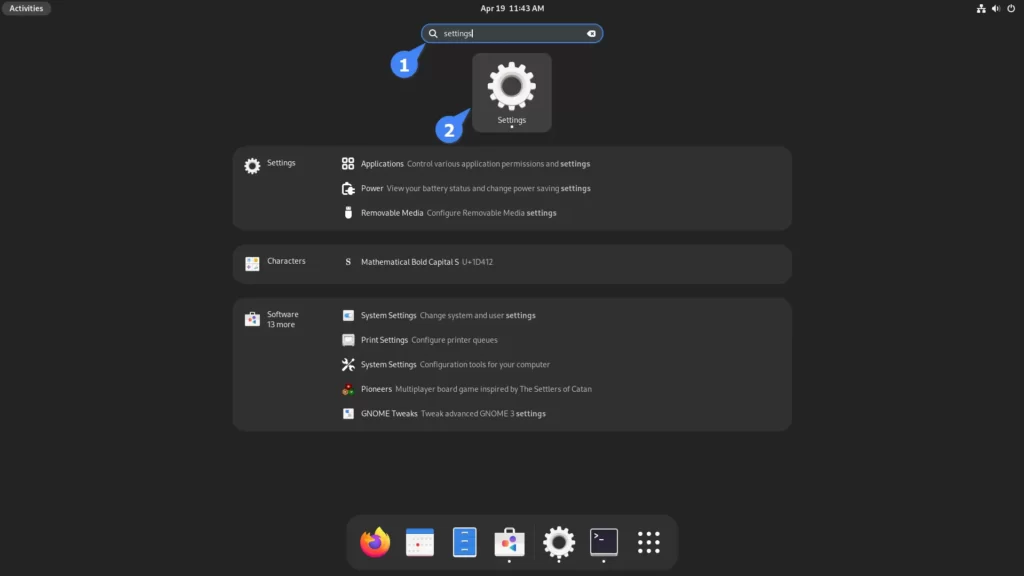 2. Navigate to "About" -> "Software Updates" as shown.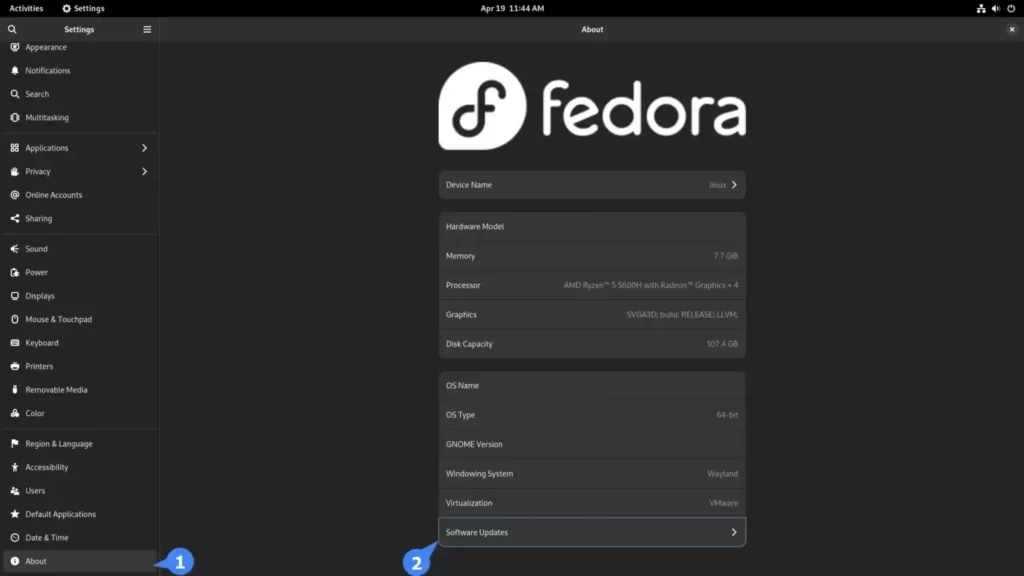 3. Now, if your system is eligible for the update, you will see the following window: You just have to click on the "Download" button to start the upgrade process.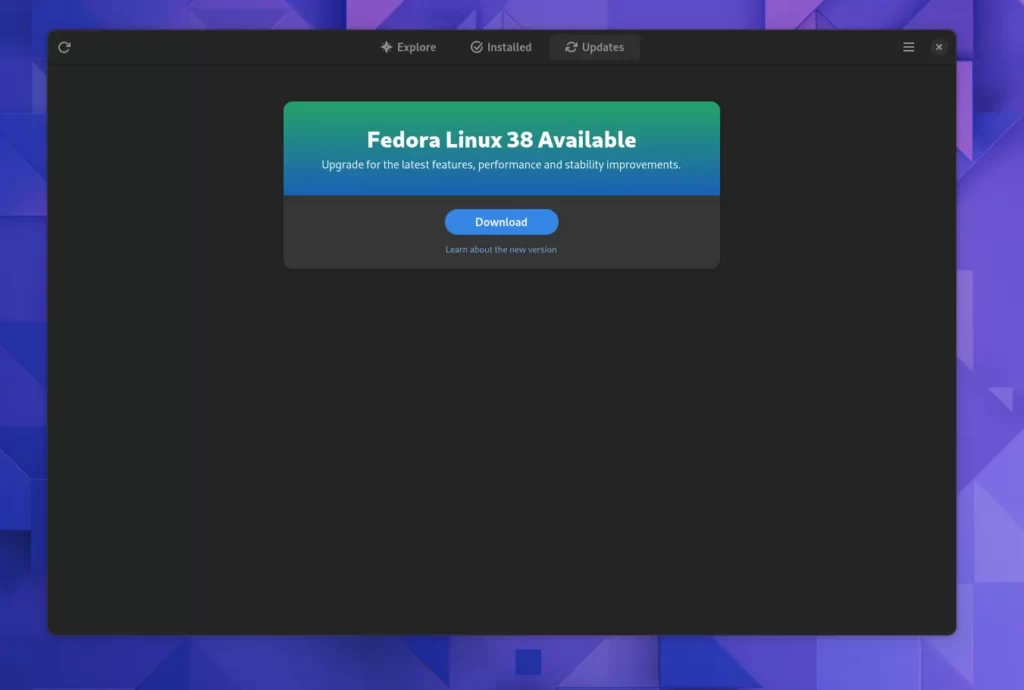 Note that if your system is not eligible for the update, then you might not see the above window. In that case, you can wait for 2 or 3 days or follow the command-line method.
After the installation is complete, you navigate to "Settings" -> "About" and check your current version next to "OS Name", as shown.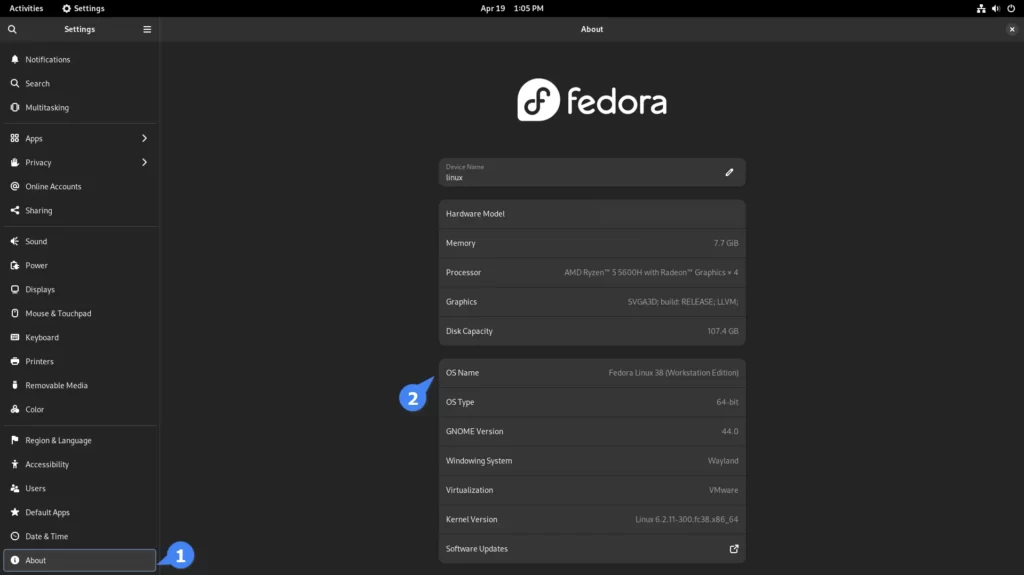 Wrap Up
I already upgraded my system to Fedora 38, and I'm having a great experience. You can also share your experience with this latest release and tell me what you really liked about this version of Fedora.
If you have any questions or queries related to this topic, then feel free to ask for help in the comment section.
Till then, peace!